About Michael Jackman
Michael Jackman has certainly evolved over the years after starting out as a clean-cut jock next door type. He's even hotter now, a little rougher around the edges, beefier, still ripped, and definitely more interesting. Michael is an adult performer who captivates his audience with his charm, charisma, and undeniable sex appeal.
Michael Jackman in short:
Seductive: Michael's smoldering gaze and seductive presence will leave you weak in the knees.
Talented: With his versatile skills, Michael can effortlessly play any role and engage in a wide range of erotic performances.
Daring: Michael fearlessly embraces his sexuality and loves experimenting with different partners, scenarios, and fantasies.
When you watch Michael Jackman's content, you're in for an exhilarating experience like no other. His passion for pleasure knows no bounds, and he'll take you on a wild ride you won't soon forget.
As a verse pansexual, Michael knows how to cater to all desires and preferences. Whether you're into steamy solo performances, intense one-on-one encounters, or passionate group scenes, Michael effortlessly adapts to fulfill your wildest fantasies.
With his chiseled physique, sculpted muscles, and a magnetic aura, Michael oozes raw sexuality. He embraces his sensuality in each frame, leaving his devoted fans craving for more. His on-screen chemistry with his partners is electric, sparking an intoxicating energy that is impossible to resist.
Never one to be predictable, Michael constantly surprises and delights his audience. He possesses a mysterious and enigmatic allure that keeps you on the edge of your seat. When you press play, you can never be sure what sexy adventure awaits.
Are you ready to embark on an unforgettable journey with Michael Jackman? Join him on Gay Models and explore his enticing content full of passion, pleasure, and pure eroticism. It's time to indulge in your deepest desires and experience the intense world of Michael Jackman!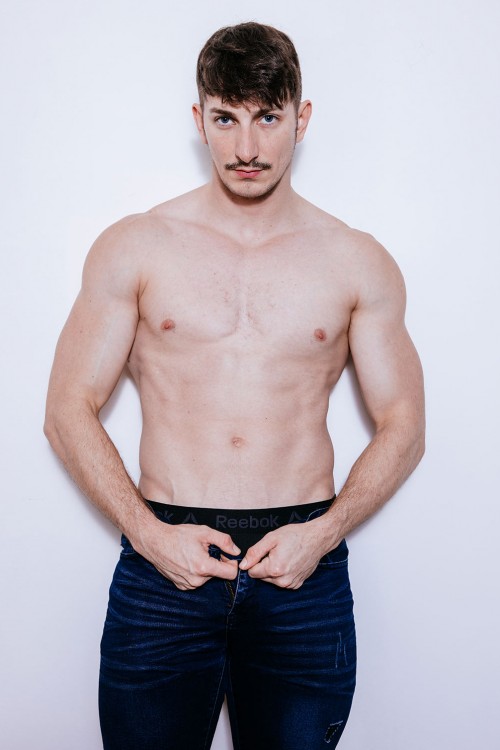 Michael Jackman's Scenes